Interesting Facts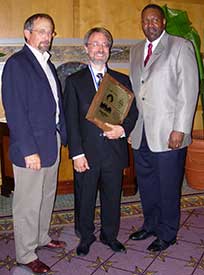 77% of our patients live on incomes below 200% of the Federal Poverty Level
69% of our patients are Hispanic or Latino
We provide all of our services in both Spanish and English
We carefully measure the medical benefits of our care. The measurements show that compared to other providers, our care costs less and is more effective
James Nelson Gingerich (MD at Maple City Health Care Center) won the National Neighborworks Dorthy Richardson Award for his work at the Center and in the community
Over half our patients are uninsured or under-insured
Patient fees (including insurance and Medicaid) cover 50% of the cost of services. Grants and donations make up the rest.