Like a Queen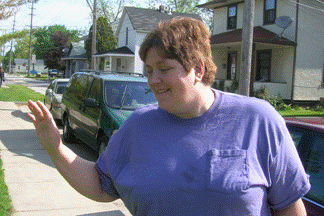 For a long time, I enjoyed good health, but then my health deteriorated. I had a hard time working. I was alone because my husband and I were separated.
If that wasn't bad enough, I got kidney stones. The pain was unbearable. I went to the hospital, but they couldn't blast the stone because I didn't have insurance. They said that I would just have to live with it.
As much as I hurt, I was worried about going to Maple City Health Care Center. So many places where you go for help, if you're lucky, they treat you with pity. If you're not so lucky, they treat you with contempt.
When I arrived at the Center, it didn't matter that I didn't have health insurance. The receptionist smiled at me. The nurses and doctors treated me like a queen.
"Dr. Amy" became my best friend. She and others at Maple City Health Care Center helped me realize I was depressed. They gave me therapy. But the best gift they gave me was to teach me how to live more healthfully.
I learned how to eat better food. I bought a treadmill and started using it. I lost weight. I started drinking lots of water. How amazing that one of the best medicines I could take was free.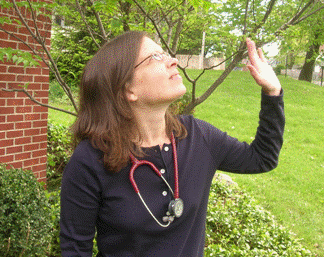 The people at Maple City Health Care Center had so much compassion for me. At Christmas, I gave them an angel that holds a ball of light because that's what they did for me – they gave me light. Now, instead of planning to die, I plan for the future.
What's so amazing is that they don't just provide health care, they provide the best care. They feel like my extended family. I strongly believe that every human being deserves this kind of health care.